I've been laying low for a few months now, trying to get the family healthy and working on things behind the curtain (I've always respected the Wizard of Oz in a way!).
But recently I've had unexpected attention in the world. First, a very cool and fun interview with Barak Strickland. Now, I'm gracing the pages of the Success Magazine (which I highly recommend):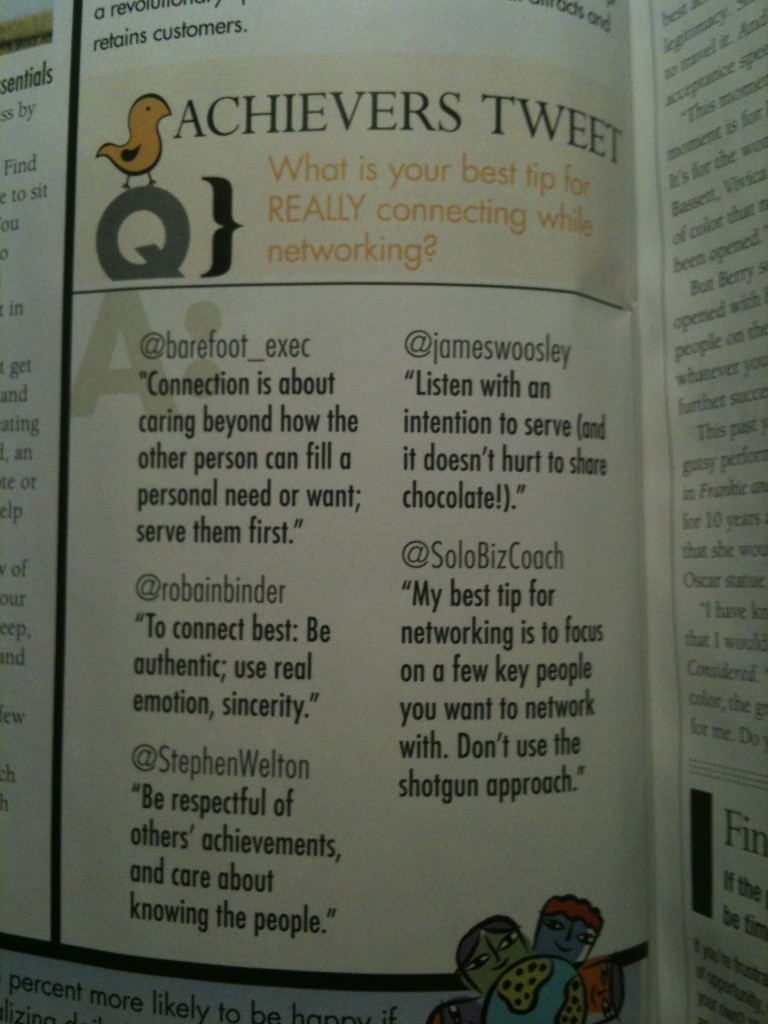 Sure, it's just a tweet that made the cut.
But I'll take it!
I'll run with it!
And I'll let it fuel me for greater successes to come!
Just imagine what I'll accomplish when I put my mind to it… :)
Follow me on Twitter @jameswoosley to see what happens next!
PS – Do good things come in three? Who's next? Who wants me?