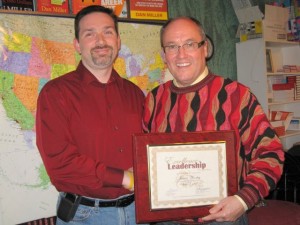 Dan Miller presenting my 48 Days to the Work You Love Workshop Certified Facilitator certificate at his home office (The Sanctuary) in Franklin, TN. I was honored to be a part of the inaugural class and the only certified facilitator on the Gulf Coast.
---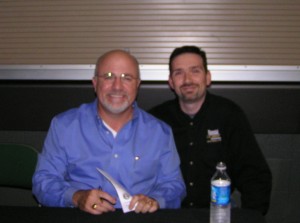 Meeting with Dave Ramsey at the Total Money Makeover Live Event in Birmingham, AL in 2006.
---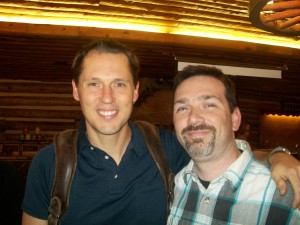 Spending time with my friend and mentor Kevin Miller (creator of Free Agent Underground and Free Agent Academy) at a FreeAgent event in Colorado. Kevin is Dan Miller's son…and yes, it runs in the family!
---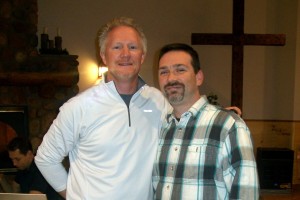 Another great mentor and coach of mine, Chuck Bowen.
---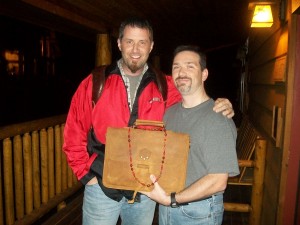 Dave Munson makes the greatest leather bags in the world! I'm a huge fan of Saddleback Leather, and Dave is one of the coolest guys I know. He'll write books one day and probably have books and movies made about his life.
---
Learning about social media from Jon Dale , graduate of Seth Godin's Six Month Alternative MBA program.
---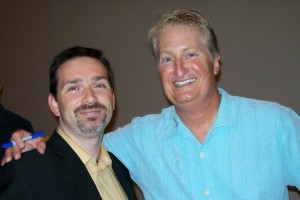 Meeting with Andy Andrews at the Olive Baptist Church in Pensacola in 2009.
---
Meeting with Newt Gingrich in 2007 at the Alabama Policy Institute dinner.
---
Meeting (and racing!) with internet marketing guru Yanik Silver at a Maverick Business Insider event.
---