Take the Value-Added Challenge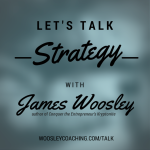 I was on a mastermind call last week and one of my accountability partners mentioned that in the midst of a revenue crunch, he was changing his approach. Instead of worrying about income goals, he would be focused instead on the value he provided. As business owners we have to always be aware of the bottom-line. It's not a businessRead the Rest…
I Won't Back Down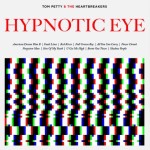 I heard part of a town hall interview with Tom Petty on SiriusXM this week while driving to business meetings in Louisiana and Mississippi. In addition to some great stories about his career and art, he made a few surprising revelations. When asked about his pre-concert rituals, Tom admitted that after more than 40 years of performing, he still getsRead the Rest…
Book Endorsements Secrets Revealed!
This is the seventh post in a series dedicated to the anniversary of the publishing of my first book, Conquer the Entrepreneur's Kryptonite. The purpose of this series is to share what I've learned to help inspire you to do the same if there's a book in your heart waiting to get out. In this post I want to peelRead the Rest…
Writing a Book Title: How Hard Can It Be?
This is the sixth post in a series dedicated to the anniversary of the publishing of my first book, Conquer the Entrepreneur's Kryptonite. The purpose of this series is to share what I've learned to help inspire you to do the same if there's a book in your heart waiting to get out. This is a post about how myRead the Rest…
Putting the "I" in Team
This is the fifth post in a series dedicated to the anniversary of the publishing of my first book, Conquer the Entrepreneur's Kryptonite. The purpose of this series is to share what I've learned to help inspire you to do the same if there's a book in your heart waiting to get out. After more than two and a halfRead the Rest…